We had a very busy day yesterday. Little Brother had a doctor's appointment for his shots. The poor guy got 4, 2 in each thigh. We had to rush after the doctor's office to Walmart to get a present for my sister's grandbaby's birthday party. We managed to rush in, find a gift, pay and get to the party in time.
We had a nice time at the party. Hayleigh got tons of nice presents. Little Brother ate crackers, pizza bones, and cake. Big Brother downed his pizza in record time so he could race off to spend his $10 on video games (I was surprised he actually only spent $6).
The over-priced salad bar was good but the cardboard-flavored pizza was the same as always.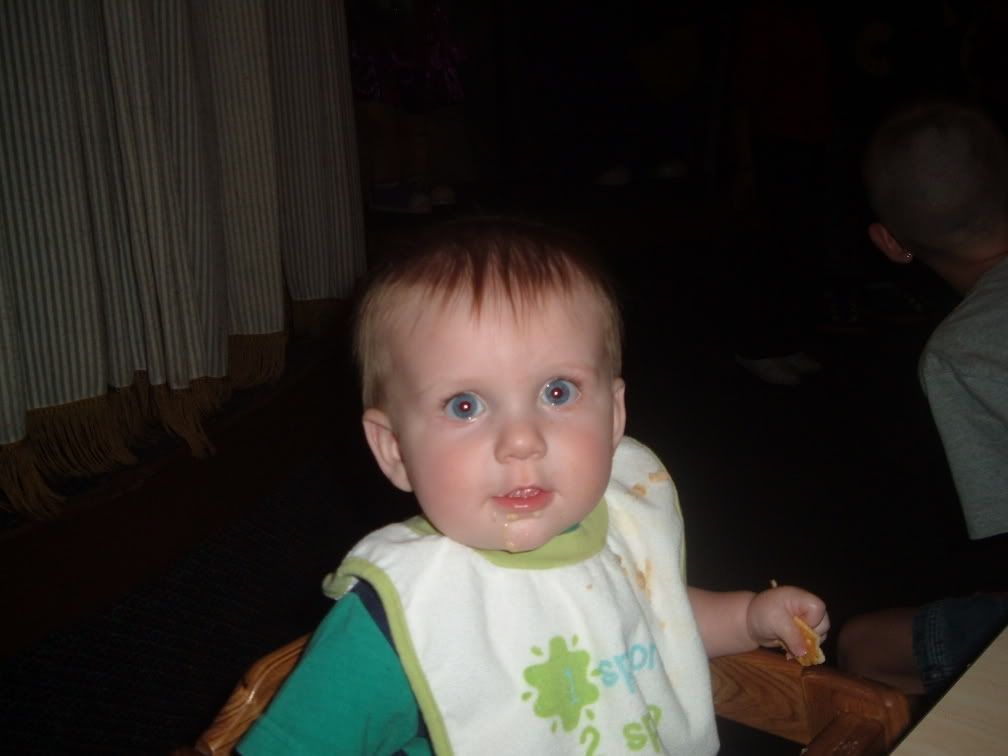 Little Brother eating a pizza bone. Chuck E Cheese was coming up behind me so his eyes got huge!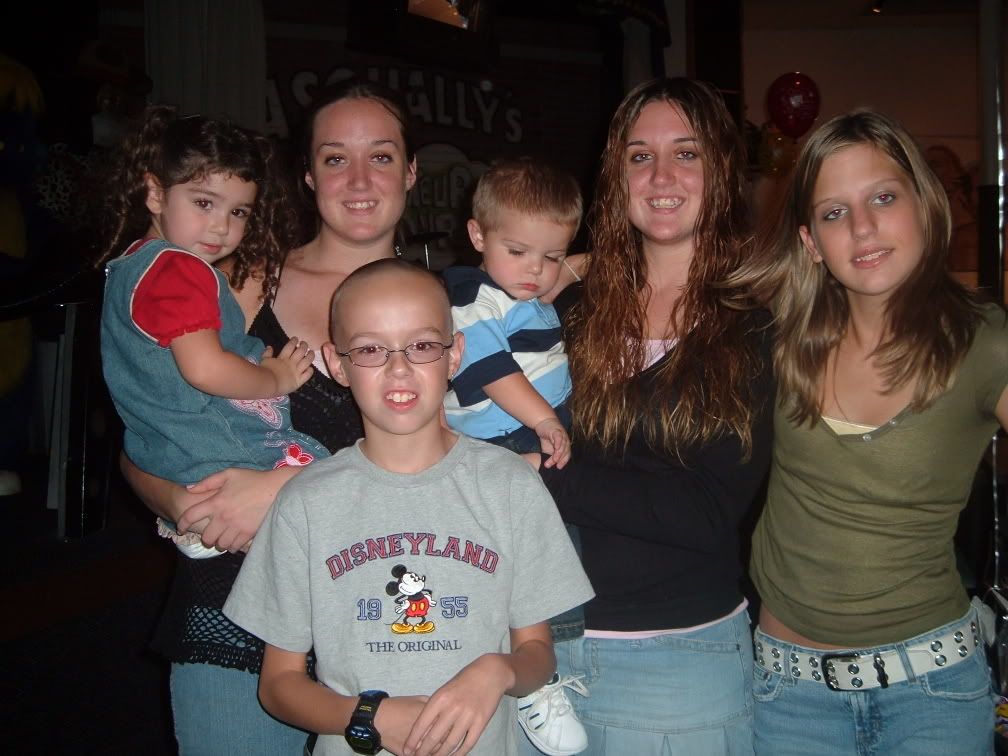 The party kids: Hayleigh, Tippy, Big Brother, Geno, Roni, and Carisa.